25 Properties. 5 drinking establishments. Anglezarke seems to have quite a good number of pubs. In this article we discuss some of the stories of the residents and clientele of these watering holes.
The Horseshoe Inn (White Coppice)
In 1841, close to the bridge where Nutters Brow meets Hollins Lane stood The Horse Shoe Inn and Smithy. The blacksmith, Stephen Gent, his wife Margaret (nee Wilson) and family had lived and worked on the premises for over a decade, providing smithy services to the carters rolling to and from the quarries.
Life changed only 7 years later, when the lease expired and the licence was stopped by the mill manager.
Anglezarke cannot claim the second beerhouse in White Coppice, the 'Who'd a thowt it'. As a hamlet of two halves, this beerhouse in the end house of Warth cottages, was founded firmly on the Heapey side of the Brook. Needless to say it also closed thanks to the temperance efforts of Mr Eccles, who 'induced' the last beer seller to stop selling beer by 1858. The poor man, who suffered with delirium tremens, subsequently killed himself.
Jepson's Farm Beerhouse
In 1861 Jepson's Farm was offered for rent and after his lengthy legal battle over Hammerton Hall in Slaidburn, a farmer named William Blackmore took up the tenancy for his son William James Hinde (WJH) Blackmore after William Berry.

Soon after, WJH appears anonymously in the Lancaster Gazette 1863 in a drunken love story about a basket of butter. Read about that story here.
In 1866, WJH did marry a local young lady, Jane Halliwell from neighbouring Parson's Bullough Farm. His exploits continued to be newsworthy when he was fined for being drunk in charge of a horse.
In 1869 he was selling beer, but was refused a licence on account that 'the notice he had given was bad and irregular'. Was A. E. Eccles involved in this decision too?
William James Hinde Blackmore died at Jepsons in 1923 at the ripe old age of 85 and his sons Bill and Jack were still farming Jepson's in the late 1930s, a tenure of nearly 80 years.
Parson Bullough's Beerhouse
For a brief period during the construction of the Yarrow reservoir, another beerhouse popped up.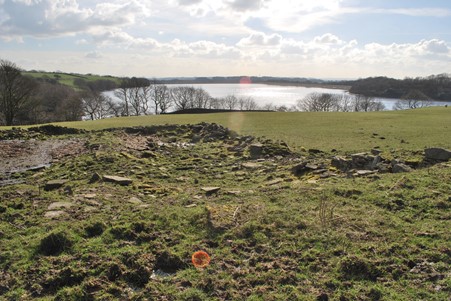 In 1869 John Donnelly, an Irish immigrant, and his Aunt Bridget were running a licensed beerhouse and shop at Bullough cottage, High Bullough with a guaranteed income from the men and their families living in 'The Huts' near Alance. The remainder of John's extended family were living at Peewit Hall.
The Old Clog (Lea House)
Lea House was built by the Wilson family in 1710 and they lived there until 1843, when the Pilkington's moved in.
In 1866 Thomas Pilkington, Quarry Master at Lecester Mill quarry, died and the estate including the quarry and Lee House were advertised for sale in 1868.
An onsite blacksmith for shoeing, wheel-wrighting and tool making was vital during the colossal rise in quarrying in Anglezarke and James Catterall, the blacksmith opened a beer house to cash in on the carters.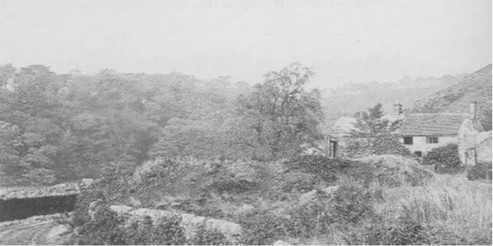 The Beerhouse was known locally as the Old Clog, allegedly due to a clog, or sabot (full shoe clog) which was a relic of the Flemish weavers of centuries past.
By 1891, Lea house had become Leigh House, Mary Catterall, James's widow was still running the beerhouse with her only son Ralph. When Ralph married, his mother retired to Babylon lane and the Old Clog closed.
Lodge Tavern – Haydock Fold
Before the construction of Anglezarke reservoir, just on the Heath Charnock side of Black brook was another beerhouse, home of William Wilson Drinkwater and family at Haydock Fold – the perfect place to call in for a beer on your way home from Chorley market.
Thomas Ainscow ran the lodge for a while, but sadly as the valley was flooded, passing trade disappeared and Haydock Fold slowly disappeared.