The placename (toponym) of a hamlet, village, town or city often refers to particular people, activities, flora or fauna or landscapes (e.g. a hydronym refers to a body of water or an oronym to a hill) and take us back through the mists of time. They reveal what was different or important about that area's history which may have long since been forgotten. So what is special about Anglezarke?
Over the years, etymologists such as Taylor, Wyld, Sephton and Eilert Ekwall have written volumes dedicated to placenames, several in Lancashire alone. Even the name itself can evolve over time, and tracing it back through written sources is the best way to understand its origins. Take the placename Anglezarke; an 'Angle' may either be the space between two intersecting lines or a Germanic settler, but where does zarke come from?
From early medieval times, Lancashire has been divided into six 'Hundreds'. Anglezarke is the northernmost area of the Salford Hundred and borders Heath Charnock, Heapey and Wheelton in the Leyland Hundred. Until the 19th century it was a township (subdivision) of the parish of Bolton-le-moors in the parish of St Peter's, but the Anglezarke parishioners (including Hempshaw), along with those of Folds (Belmont) had dispensation to use the Church at Rivington which had been built at the cost of the inhabitants of those areas. Rivington church is unusual in itself in being one of few churches in England which does not have a patron saint and is not named after a saint or martyr and also where the inhabitants retained the right to select their own minister.
Anglezarke first appears in the modern written record 1162/80AD as Anlafesharh, (erroneously transcribed as Milafesharh) when Albert Grelley the younger granted its two oxgangs, to Robert son of Henry de Lathom for an annual rent of 3s. Then in 1184/5 Robert Fitzhenry, Lord of Latham, gave part of his land in Auleslarge to Adam de Swynley. In 1202 it is recorded as Andelevesarewe when an assize of mort d'ancestor was raised over one oxgang between Robert son of Hawise and Amabel daughter of Simon and Richard, son of Robert de Lathom. By 1224 we find Anlauesargh when Alice, widow of Richard son of Robert de Lathom remarries.We have Anlewesearehe appearing around 1232-45 when Robert son of Lord Richard de Latham granted land of Swinleyhurst in Anglezarke Burscough Priory and over the deeds of this time we find the various spellings as Anleshargh, Anlewesearche and Anlawesarwe . In 1246, John de Annelesherg provides sureties in another case of mort d'ancestor and around 1268, John's grandson Edward, son of Robert de Anlauesarewe was given what is now the High Bullough and Jepson's area by Robert son of Robert de Lathom. Around 1281, the same Robert grants land in Anlaseharghe to Richard of that place and various land grants for the time mention Alasehargh, Analeshargh, Anlesharagth and Anelesargh.In the early 14th century when Adam Fitzwilliam of Sydale (now Siddow Fold) and Matilda daughter of Adam de Grimshaw,  granted land to Robert de Lathom Lord of Anlaghesarghe and by the latter decades of the century, at the settlement of the estate of Thomas de Lathom we have Anlasargh. Over the 15th-16th centuries we have the variants Anlesargh, Anlezgarth, Anlazarghe, Anlazaurghe, Andlezarghe but in 1686 in a Standish of Duxbury lease we find the first instance of the change from –gh to –ke.  Over the next 200 years Anglesark or Anglezark are most commonly used in deeds, wills and Church records and it is not until the 19th century that Anglezarke becomes the common form.
On the first element of the name, most historians are in agreement. Olafr is an Old Norse (O.N.) personal name, which evolved to the more modern Olaf, the equivalent name Anlaf in Old English (O.E.) or Amlaib in Irish. The alternative theory that it is derived from 'Angel' gives it a Christian context though no evidence of an ecclesiastical presence has been discovered. Ekwall and others say the second element comes from the middle English (M.E.) –ergh / -argh meaning shieling or summer/hill pasture which in itself derives from O.N. –airge, 'herd of cattle' which is in turn from the Celtic Irish (Gaelic) airigh. This implies that the land is distant from the main landholding where the owner's animals would be pastured in winter. This type of seasonal movement is known as transhumance and is still practised in countries today. The Norse who settled in this area indeed came from Denmark via Ireland. The -argh element may sound unusual, but think of Goosnargh and Grimsargh. The Lancashire dialect being what it is, vowels and consonants have a tendency to change and we see 'gh', become 'k' (similarly in Alkrington or Arkholme). Another possibility exists for the second element, preferred by Taylor and Wyld, which derives from the O.N. hbrgr meaning heathen place of worship or idol which gives us the West Saxon dialect luarg or hearh, or Northumbrian herg or hearga. They are places usually associated with higher ground and may have have a God or idol as their first element. Anlaf was the name of a famed 10th century King of Dublin and the Isle of Man and participant in the epic Battle of Brunaburgh purported by some to be fought locally.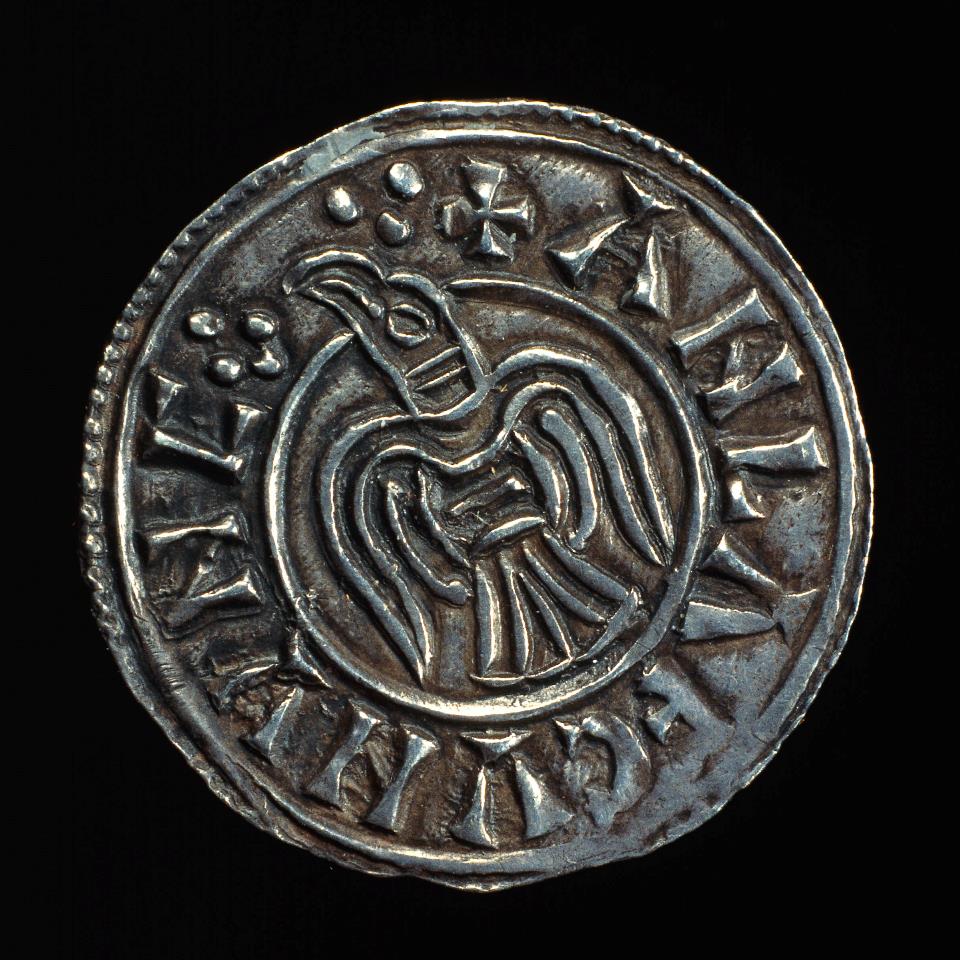 The pollen record shows little evidence for agricultural activity between the departure of the Romans and the Norse settlers from Ireland arriving in this area in the second half of the 9th century, where they mostly settled to life as farmers. Farming continues to this day in Anglezarke, with sheep being sent to lower ground over the winter months, and grazing on the moor during the summer. We may never know for sure whether it was Anlaf's summer pasture, King Anlaf's place of worship or the temple of the Angel, but for me the circumstantial evidence points rather more strongly to a farmer named Anlaf.